About MTV Hard Times Wiki
MTV Hard Times Wiki is a site dedicated to MTV's show The Hard Times of RJ Berger, which follows the adventures of RJ Berger, a deeply unpopular 15 year-old with a surprisingly large anatomical gift.

Featured Character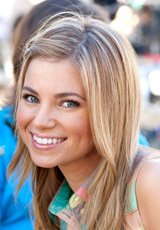 Jenny Swanson is a hot cheerleader at Pinkerton High. RJ Berger is in love with her, but she's dating Max Owens, a football stud (and the school bully). However, in the released clip for the show, it appears that Jenny might be breaking up with Max... Read More
Featured Quote
Hard Times Trailer
Featured Article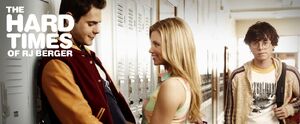 The Hard Times of RJ Berger is an MTV series that will premiere in June 2010. The series orbits the hilariously-hellish lives of nerdy RJ Berger, (played by Paul Iacono) and his scheming, sex-obsessed best friend, Miles Jenner (played by Jareb Dauplaise). Other than pining after the girl of his dreams, Jenny Swanson, receiving daily beatings from the meanest jock in school, Max Owens, and evading the stalker-ish advances of Lily Miran, there really isn't much excitement in RJ's life. That is, until his anatomical gift is accidentally exposed to the entire school...Read more...

Featured Media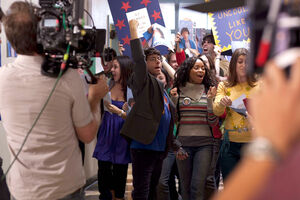 Paul Iacono plays RJ Berger in the new MTV scripted comedy, The Hard Times of RJ Berger, a series about a nerdy nobody who becomes huge when the whole school finds out he's...hung!

Contribute to This Wiki
To write a new article, just enter the article title in the box below.
Community content is available under
CC-BY-SA
unless otherwise noted.